What's new at Avalon ISD for the 2013-2014 school year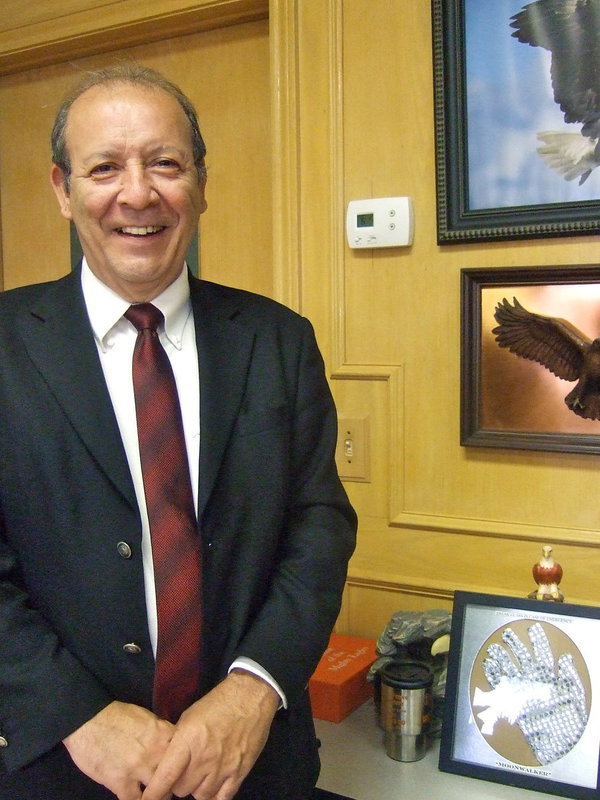 Dr. Del Bosque is always excited about Avalon ISD, the students and the community of Avalon. So, when you want to talk to him about new things happening at the school he can't wait to brag about it!
Dual credit classes this year is the largest ever. They have 63 percent of the twelfth grade high school students taking dual credit classes. Dr. Del Bosque explained, "Dual credit classes raise the expectations of the students. It builds their confidence, and helps them to realize that they can 'do' college."
Right now the dual credit classes are: English 101, English 102, Government and Economics. In the spring they will be adding college Algebra. So, all in all, they will have 15 college credits available.
Dr. Del Bosque said, "We added a Graduation Preparation class which will help the students look for colleges, evaluate colleges, go over different career choices – basically everything you need to know to be prepared for college. We will also bring college representatives in to talk to the students from different colleges."
They also added a Microsoft Office Certification program which will be added to the basic computer classes. Del Bosque said, "When they finish the class they will have a certification for Microsoft Office. This is for the high school junior classes and this is the first year we have done this. We are very excited about it."
He went on to say, "We have added a High School Service Project program. This program will help students learn about community service and how to serve others. School provides much more than just the three R's. It teaches good citizenship, compassion, serving others and character building."
The Service Project program covers grades 9th thru 12th grade. By the end of 12th grade the students will have earned 60 hours (15 per year) of community service and will wear a color chord during graduation.
Avalon ISD also installed a new security system that will provide the most safety for kids. They put in entry doors, security doors and upgraded the intercom system.
This year another item was added to help the students learn as much as they can and that is a Microsoft Surface™ It is similar to a tablet or an iPad. It has Microsoft Office and internet capability. Del Bosque said, "This is a pilot program. Every student in the sixth through eighth grade (60 students) will have one for their use while they are in school. Teachers learned specific applications to teach the students. This year we will see what adjustments need to be made and then expand the program in phases. I am really excited about this."
Avalon ISD now has a softball field and hope to start playing softball this year in February. Next year they will have a baseball field. They hope to plant bermuda grass seed in April and start playing baseball there next year.
Dr. Del Bosque is very proud of the amount of students attending Avalon ISD. He said proudly, "In 2002 we had 240 students and this year 2013, we have 340 students. We have an increase of 41.6 percent. There have been transfers into the school but the majority of the increase comes from folks not leaving Avalon. We have folks that graduated from here, stay in Avalon and start families and the population of the community grows and thus the growth in our school numbers."