Hillsboro Tae Kwon Do students test for new belts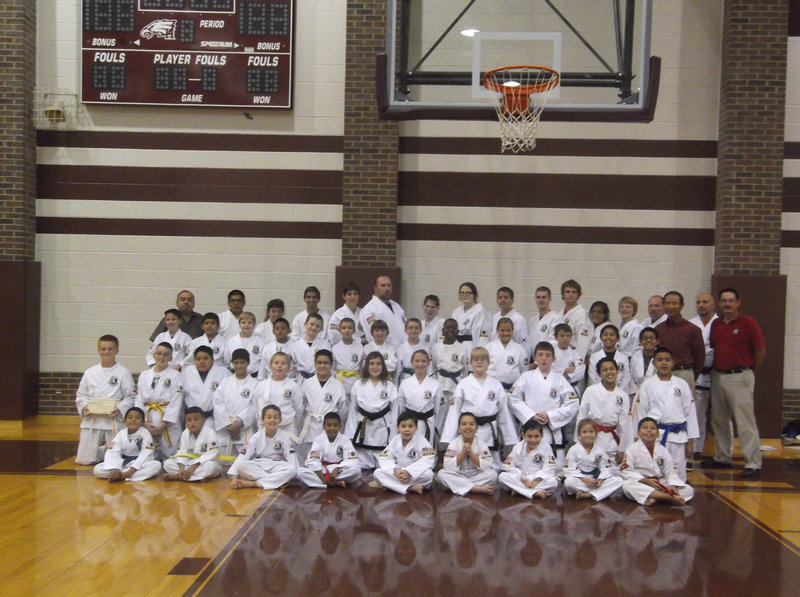 On Saturday, September 14th, students from the Hillsboro Unified Tae Kwon Do School-125 W Elm-Hillsboro, Texas tested for new belts. This testing included students from Italy and Milford — Nick Sam, Michael Gonzalez, Michael Russell of Italy; Mario Perez and Isamar Perez both of Milford.
Students were required to performs patterns, spar and break boards for a panel of judges including Grand Master BuKwang Park from Las Vegas, Nevada, Master Jeff Wiles from Round Rock, Master Charles Kight, chief instructor for the Hillsboro TKD School along with a panel of black belts.
If you would like information about the school you can call 254-582-5111, or email kkight@hillsboro.net.
Classes are taught each Monday, Wednesday and Thursdays at 4;45, 5;45 and 6;45 p.m. The first two classes are free and parents are always encouraged to attend. You might also want to check out our web-site www.hillsborotkd.com