Italy students compete in Tae Kwon Do Tournament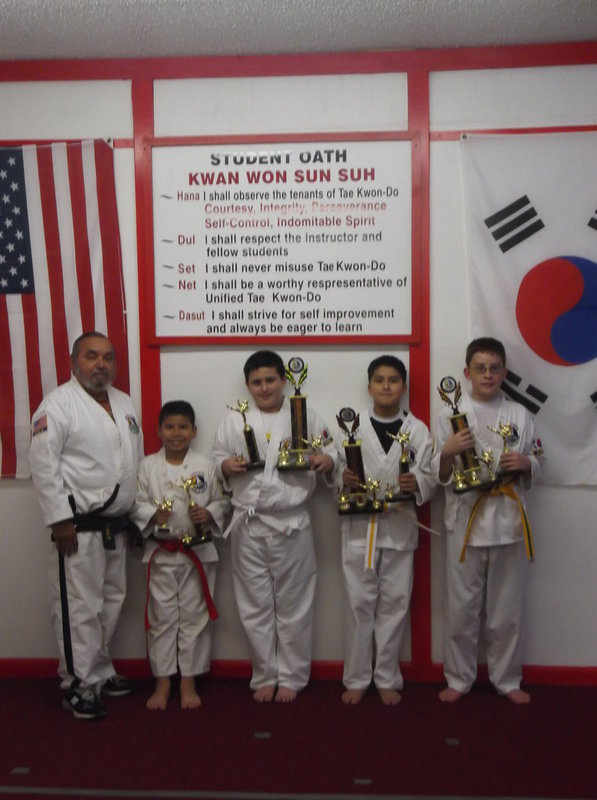 On October 12th, 2013, forty-four students from the Hillsboro Unified Tae Kwon Do School participated in an invitational Unified Tae Kwon Do Tournament in Giddings, Texas. Students performed patterns and also sparring with a chance to win 2-trophies.
If you would like information about the school you can call 582-5111 or email kkight@hillsboro.net. You might want to check out the web-site also www.hillsborotkd.com.