Community activities committee organizes, plans upcoming events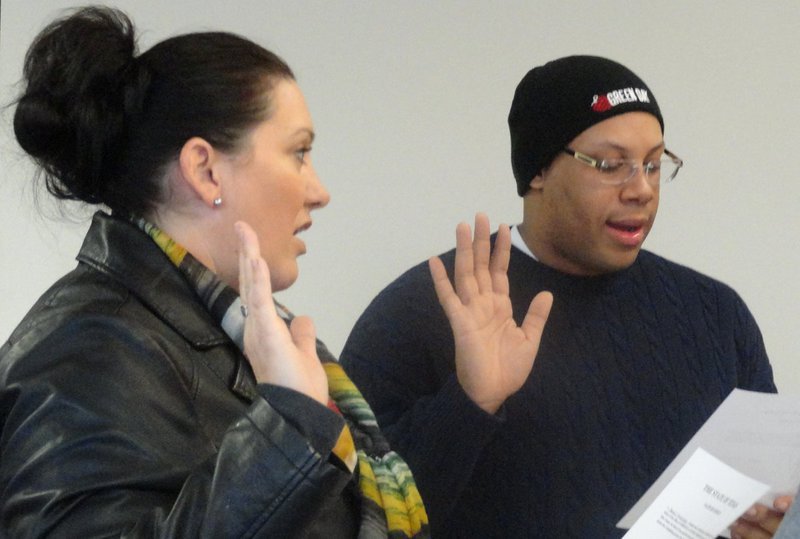 The City of Italy Community Activities Committee launched its first official meeting Monday evening at the Boze Community Center to elect officers and plan upcoming events.
Following the call to order Ronda Cockerham, city representative and committee member, administered the oath of office to the newly appointed members.
Officers were then elected: Cockerham, president; Nancy Galloway Hinojosa, vice president; Chelsea Beets, secretary; and Christopher Baker, treasurer. Other members of the committee include Christina Ward, Sarah Reid and Joseph Barrett.
The group spent the bulk of their meeting time planning the upcoming Mayor's Easter Egg Hunt and Cinco de Mayo celebration.
The annual Easter egg hunt is scheduled Saturday, April 19, at 10 a.m. in Upchurch Field located on Dilworth Street.
There will be five age groups with separate areas for students to hunt eggs – up to age two, ages two to four, ages five to seven, ages eight to 10 and ages 11-15. The latter age group was added.
Cockerham said they had 6,000 Easter eggs last year. She said they try to recycle the plastic Easter eggs but said they never get them all back so they are seeking donations of plastic eggs and candy that will fit inside the plastic eggs. She said residents may also make a cash donation and the committee can purchase what they are lacking.
The group planned to expand the Cinco de Mayo celebration from last year's initial celebration and decided to hold it on Friday, May 2, from 6 to 10 p.m. at the city's pavilion.
They plan to have music, a salsa and guacamole contest and various vendors. The agreed to have the event as authentic as possible.
The group briefly discussed the budget. Hinojosa said she would bring a proposal concerning finances to take to the city council for approval.
The group chose not to schedule a specific meeting time but decided to meet as necessary. They will meet again on Monday, March 17, at 5:30 p.m.