The Gladiators' JV and varsity boys on short end of bat against Maypearl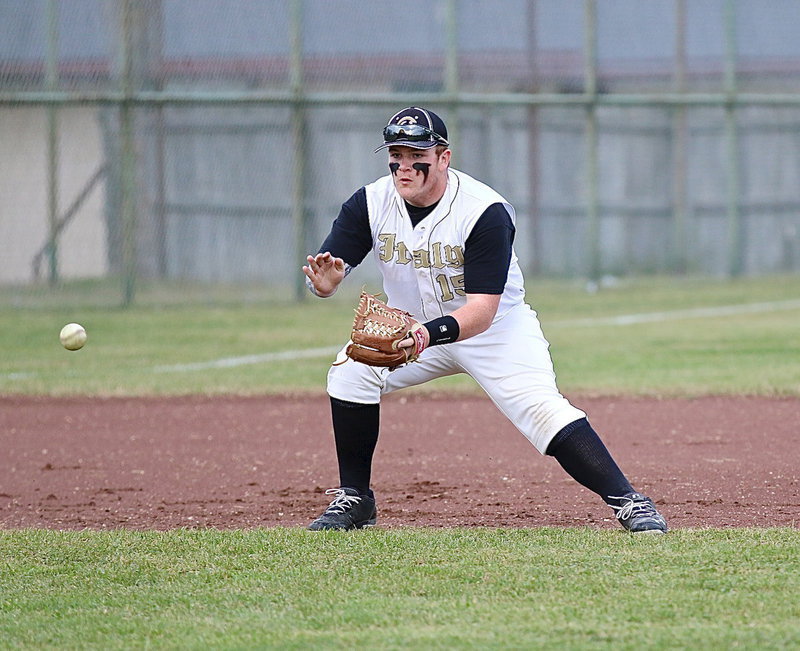 Italy — The JV Gladiators won a few battles against visiting Maypearl but the JV Panthers won the war with a 14-5 win. Despite the loss, Italy's JV players never wavered in their pursuit of a victory and had plenty of fun while improving their on-field skills.
The varsity Gladiators also suffered a defeat at the paws of the Panthers but stuck together to avoid the shutout against their rivals. A solid game was turned in by catcher John Escamilla who threw a Panther runner out who was trying to steal second-base and reached base twice on offense. Escamilla accounted for 2 of Italy's 3 runs, with pinch runners Kyle Fortneberry and Zain Byers doing the honors. Levi McBride accounted for the third run. Tyler Anderson and Ryan Connor handled the pitching duties for Italy.
Connor recorded an RBI as did Cody Boyd. Maypearl did well in keeping John Byers at bay even after Byers belted one deep into center where the Panther center fielder was forced to make an over-the-shoulder catch. Bailey Walton recorded a hit, Connor stole 2 bases and McBride stole 1 base. All was a mere drop in the ball bucket compared to Maypearl's offensive output which resulted in an 11-3 win for the Panthers.
The Gladiators lost to Buffalo 9-1 in their final game before the beginning of district play but opened district with a 24-1 win over Grand Prairie Advantage Academy.
Go Gladiators!