The Gladiators shutout Avalon 14-0 and improve to 2-0 in district play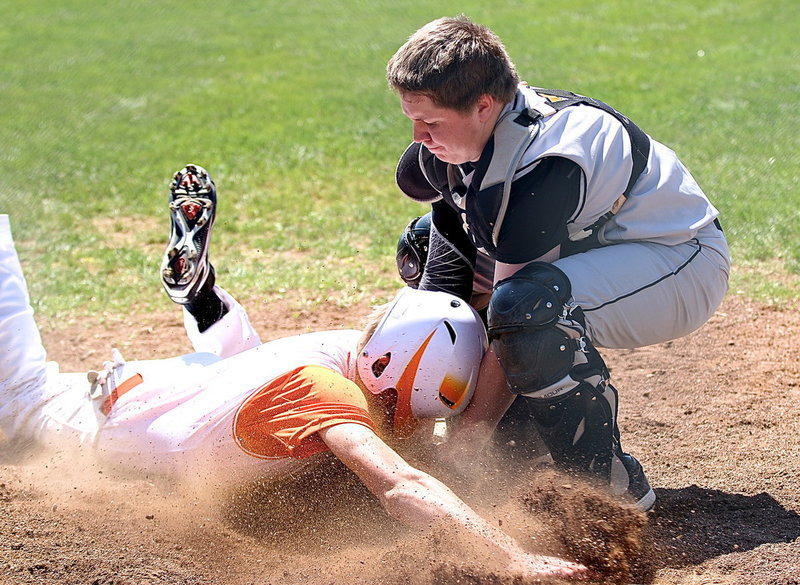 Avalon — Sophomore Ryan Connor pitched a complete 5 inning shutout against Avalon this past Saturday to lead the Gladiators to a 2-0 district mark. Connor fanned 8 batters, gave up only 2 hits and 1 walk in Italy's 14-0 victory.
Levi McBride, also a sophomore, punctuated the win with an out-of-the-park home run ball that left no doubt over the right field fence. Junior slugger John Byers just missed going yard when his atomic blast dropped at the base of the centerfield fence for a double.
Connor, Tyler Anderson, McBride, Kevin Roldan, Tyler Vencill and John Byers were all active with the bats while Zain Byers got on with a single and a walk. Kyle Fortenberry earned a couple of walks and Cody Boyd did some pinch running.
Junior catcher John Escamilla recorded his first double of the season with a line drive over the outstretched glove of Avalon's shortstop and also turned in the defensive play of the day while withstanding a collision at home plate to make the tag for an out.
John Byers caught a line drive at short for an out, Bailey Walton split the first-base duties with Roldan and Ty Windham ended the game on a throw down from Escamilla with Windham making the tag well short of the second-base bag.
Go Gladiators!
---
WHITE OUT!!
The varsity Gladiators will take on Itasca in a intense district matchup tonight, April 4th, at 6:30pm. Pre-game ceremonies will recognize IYAA baseball players and their coaches.
IYAA softball players and their coaches will be recognized at the Lady Gladiator softball game that has a 5:30 game time. Pre-game is set for 5:00pm.
A drive-thru hamburger stand will also be set up at the entrance to the IHS baseball and softball fields during the WHITE OUT night April 4th. Burgers will sell for $3 and will benefit the baseball and softball programs at Italy High School.
Come hungry and get loud!!!