Italy Baseball has adjustable plaid caps and logo visors for sale until April 21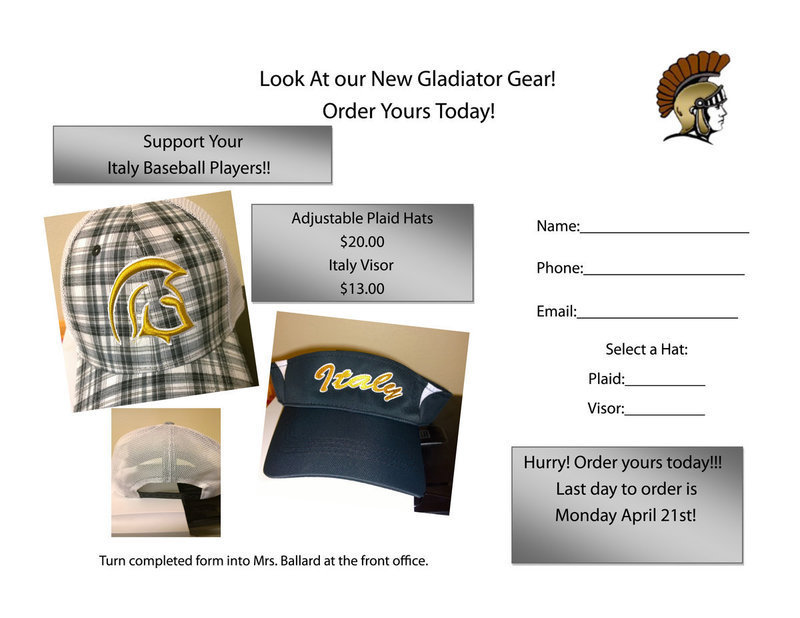 Italy Gladiator Baseball has submitted an order form anyone interested in purchasing a black visor with the Italy logo embroidered and centered on the front OR a plaid, adjustable cap with the Gladiator logo embroidered on the front.
You can use the order form provided to order the plaid cap or the Italy visor. In a word, these caps and visors are, "AWESOME!" Head Coach Jon Cady purchased a couple of plaid ones for he and his wife, Lauren, and they have received several compliments.
Money is due at the time of ordering and Monday, April 21st is the last day to order.
Adjustable Plaid hats: $20.00
Italy Visor: $13.00
Turn completed form and money into Mrs. Ballard in the front office of the high school.
Don't be caught out in the sun at a GLADIATOR event without a GLADIATOR hat or visor!
Thank you all for supporting our Italy Gladiator Baseball players!