Gladiators sweep Avalon in district with 15-0 home win, Escamilla hits 3 doubles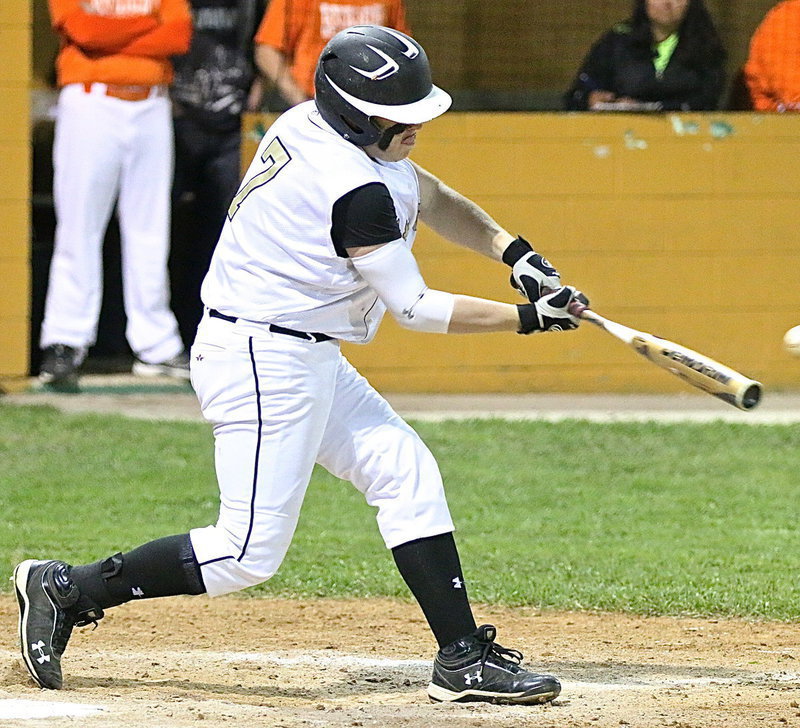 Italy — The Italy Gladiators steamrolled over the visiting Avalon Eagles to sweep the orange-men in district play and improve to 7-0 within the division.
Bad leg and all, junior catcher John Escamilla was running circles around the orange flock, well at least half circles, with the junior accounting for three hits on three at bats, three doubles and three RBIs. Pinch running for Escamilla, teammate Zain Byers crossed home plate twice where Byers collided with Avalon's catcher on his second trip into home. The play resulted in an injured wing on the Eagle catcher, forcing his exit from behind the plate.
Also helping to lead Italy's offensive charge was sophomore Ryan Connor who had 2 hits, including a single and a double, knocked in two runs and crossed home plate twice. Fellow sophomore Ty Windham pelted in a two RBI double and scored another run himself. John Byers, a junior, had one hit and scored once, Kyle Fortenberry, also a junior, hit once, scored once and had an RBI. Sophomore Levi McBride and junior Cody Boyd both recorded an RBI each, were both walked twice and scored two runs each. Senior Eric Carson hit a single and was walked once while fellow senior Tyler Anderson was good for a single. Bailey Walton was used as a pinch runner.
Overall, the Gladiator Hitmen combined for 15 runs in their shutout win to sweep their district series against Avalon.
Windham went the distance on the mound for the Gladiators and finished with six strikeouts while only allowing one hit. Windham also tracked down a grounder down the first-base line and threw to teammate Kevin Roldan for an assist to first. John Byers and Tyler Anderson also had one assist each in this one.
The game was called in the third-inning with Avalon throwing in the towel, so to speak. Simultaneously, Frost managed a win over Milford which puts the Gladiators in the driver's seat to claim the district title. With three district games remaining against Milford, Frost and Itasca, and with Italy defeating all three earlier in district play, head coach Jon Cady has the Gladiators in control of their playoff seeding.
Go For It, Gladiators!