Gladiators improve to 9-0 in district with win over Itasca, Senior Night Friday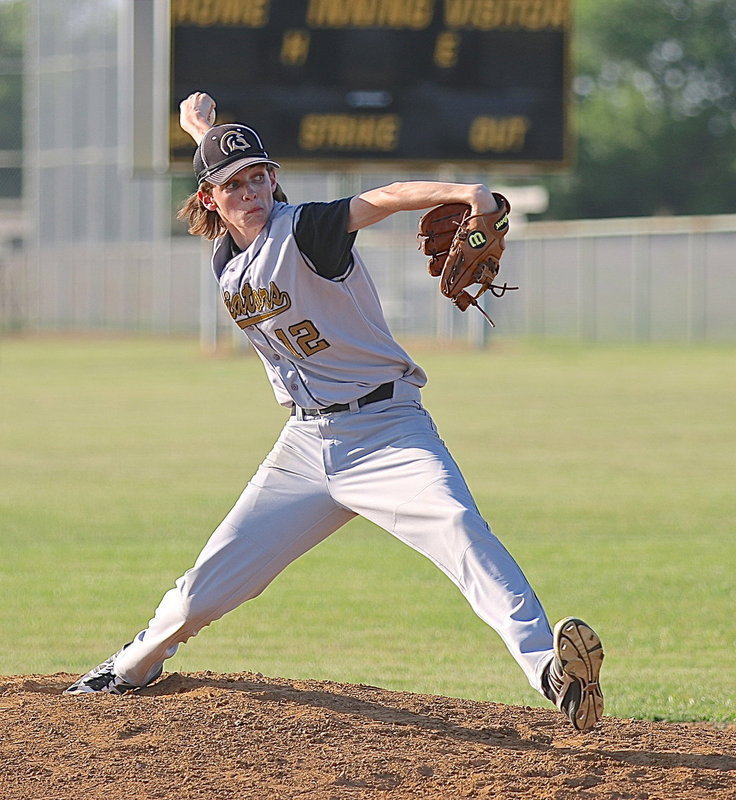 Itasca — Senior pitcher Tyler Anderson records six strikeouts and sophomore pitcher Ty Windham strikes out four more Wampus Cats to help lead the Italy Gladiators to a 9-1 district win over Itasca. Both pitchers only allowed one hit apiece while junior catcher John Escamilla was all business behind the plate while keeping both his hurlers on target.
Senior outfielder Eric Carson patrolled centerfield with ease while getting under a few popups including making an over the shoulder snag for an out. Junior Kyle Fortenberry denied Wampus Cat hitters as well as he declared left field a no fly zone and Levi McBride took care of right field.
Third-baseman John Byers and shortstop Ryan Connor were a wall for the Gladiators. A couple of things slipped thru for the Wampus Cats but not much as John Byers and Connor received plenty of support from their first-basemen, Kevin Roldan and Bailey Walton, with Walton maneuvering under a foul ball late in the contest to get another out for Italy's defense. Showing his ability, John Byers tracked a grounder down the third-base foul line and then threw across the entire infield to Walton at first for the out. Connor also pulled in a popup hit between second and third-base.
As good as Italy's defense was playing, the Gladiator Hitmen were enjoying plenty of success on offense. John Byers recorded 2 hits and 2 RBIs while Anderson recorded 1 hit and 2 RBIs. McBride recorded 2 hits, as did Connor who added an RBI. Forteneberry had 2 hits and an RBI, Zain Byers recorded 2 hits and had RBI and Escamilla hit a pair of singles. Carson recorded an RBI for the Gladiator cause.
In all, the Hitmen totaled 13 hits to bat in 8 of their 9 overall runs. Now that's production at the plate. With the win, head coach Jon Cady, assistant coaches Brandon Ganske and Jackie Cate and the Gladiators improve to a 9-0 mark in district play. Italy is needing just one more win to manage going undefeated against their district competition. We already have the championship cake, now it's time to take an undefeated bite!
Coach Cady invites the entire community to come out to Lyod Davidson field tonight for the team's Senior Night festivities. The JV Gladiators will open the night against Wortham starting at 4:30 p.m. followed a pre-game ceremony to honor Italy's five seniors starting at 6:20 p.m. The Gladiators will then rematch against Frost with Italy hoping for the perfect 10-0 district mark and the Polar Bears hoping to spoil the party.
Congratulations to our Senior Five!
Tyler Anderson
Zain Byers
Eric Carson
Kevin Roldan
Bailey Walton


Go Gladiators! Finish Strong!!