Baseball and Softball Gladiators learn at camps and then challenge each other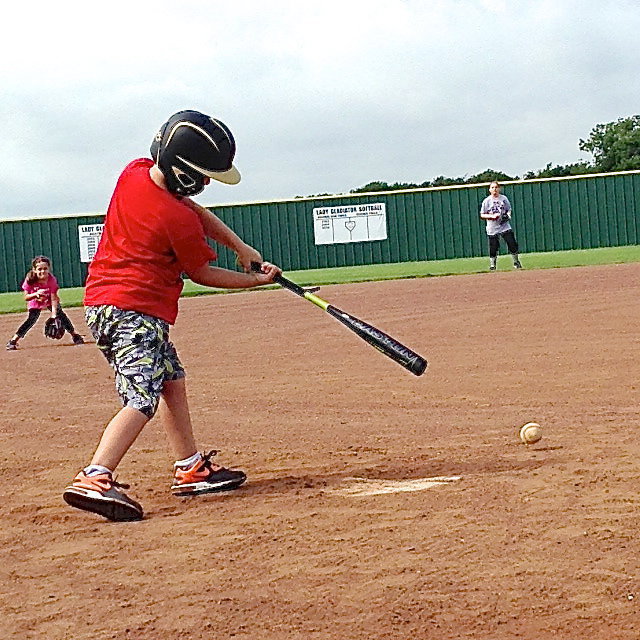 The Italy Gladiator Baseball and Lady Gladiator Softball camps was a success! Coach Jon Cady and new Head Softball Coach Tina Richards were extremely happy with the performance by our young Gladiators throughout the week. The weather on a few of the days was not very favorable, but that didn't keep these young athletes from showing up and practicing hard.
On the final day of camp, the Gladiators challenged the Lady Gladiators to a baseball/softball game. Coach Cady pitched to the guys, while Coach Chambers pitched to the ladies. It was very competitive game between our camp coaches, Ty Windham, Ryan Connor, Alyssa Richards, Jaclynn Lewis, and Bailey Eubank. "This was a great time for the kids to show off what they had learned while competing in a fun setting," said Coach Cady.
A few pictures from the week-long camp have been submitted.
Both Coach Tina Richards and Coach Jon Cady would like to say thank you to all who participated and to everyone who pitched in during camp.