IHS Volleyball begins a new journey under new head coach, Jane Laws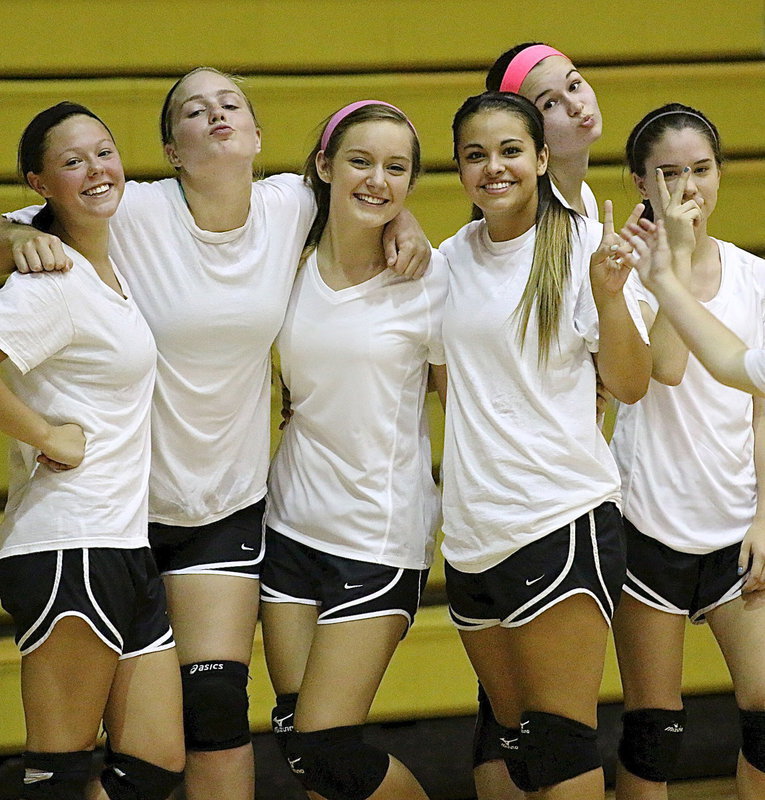 Italy — Much like the new coat of gold paint on the outside of the Italy Coliseum Dome, the 2014 Italy Lady Gladiator Volleyball Team begins a new journey under the guidance of Italy's new head coach, Jane Laws. Laws marks the fourth head coach in four years for the squad but Laws will benefit from the experience of four solid seniors including Bailey Eubank, Kortnei Johnson, Tara Wallis and Madison Washington.
Laws' two-a-days schedule is from 7:15 a.m. to 10:00 a.m. with an hour break. The ladies return to the Coliseum for a second session each day from 11:00 a.m. to 2:00 p.m. JV and Varsity squads will be finalized going into next week. In the mean time, the rigorous drills challenge both veterans and newcomers alike.
Good luck to all the ladies who will be devoting their efforts toward putting an exciting product on the floor that Italy's fans will be proud of!
Go Italy!