Italy Gladiator Baseball Chili Supper Friday, September 26, from 5:00-7:00 p.m.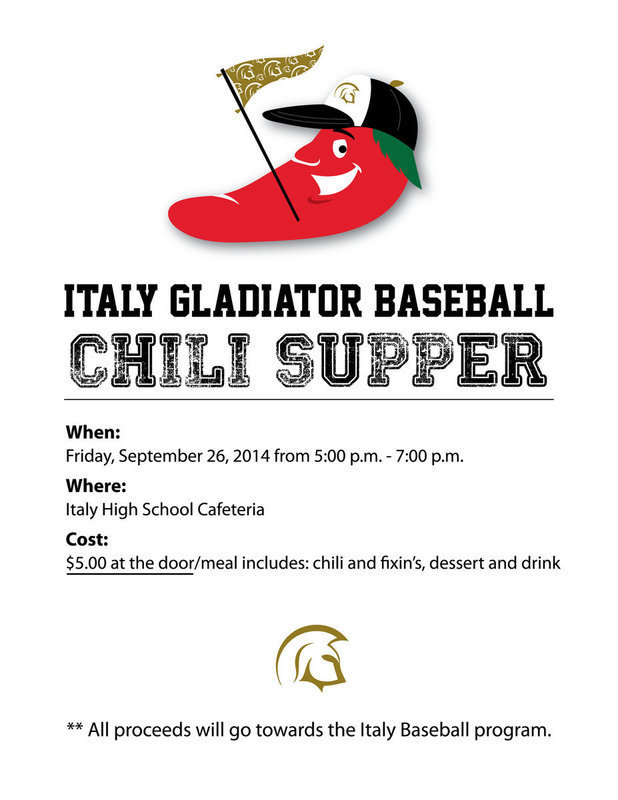 The Italy Gladiator Baseball team will be hosting their Chili Supper fundraiser on Friday, September 26, from 5:00 p.m. to 7:00 p.m. before the Gladiator Football team takes on the Frost Polar Bears at Willis Field.
Gladiator Nation is invited and what better way to turn the heat up on Frost than with a hot bowl of chili !!!!!
When:
Friday, September 26, 2014 from 5:00 p.m. – 7:00 p.m.
Where
Italy High School Cafeteria
Cost:
/meal includes: chili and fixin's, dessert and drink
Also, during the evening, there will be a Silent Auction held featuring a few of Angie Janek's scarf creations made with Italy t-shirts as well as some caps and old uniforms.
All proceeds will go towards the Italy Baseball program.
Go Italy! Eat Chili !!!!!