Customizable Pullovers available for purchase thru Italy Baseball by October 15!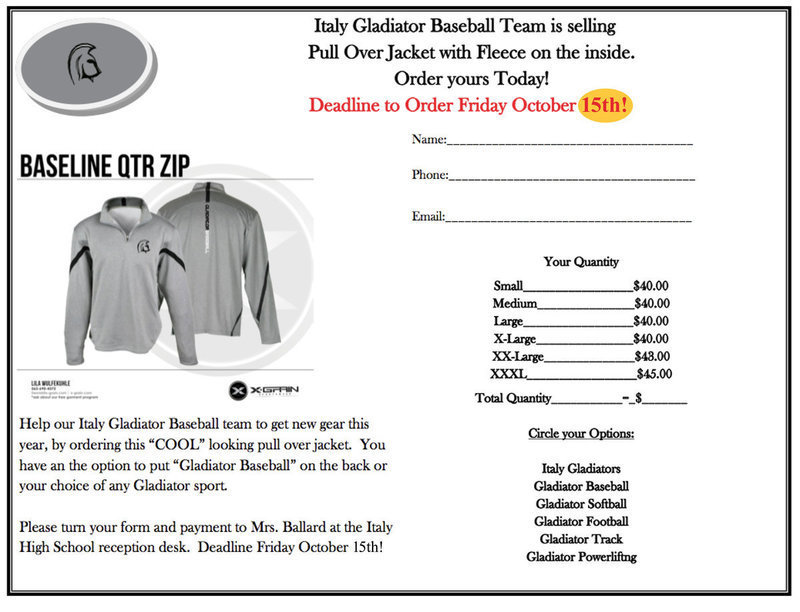 Are you in need of some "cool" Gladiator gear to keep you warm?!?! Well the Italy Baseball team has designed a pullover that you can purchase and customize at the same time.
If you do not want Gladiator Baseball stitched on the back, then you can choose from the other options provided:
Italy Gladiators
Gladiator Baseball
Gladiator Softball
Gladiator Football
Gladiator Track
Gladiator Powerlifting
These come in men's sizes and look great on ANYONE!!!
Purchase yours before the deadline which is Friday, October 15 ! ! ! !
Turn in completed order form and payment to Kelli Ballard inside the main lobby at Italy High School.
Thank you all for supporting Italy Baseball!