Nick Sam tests for Black Belt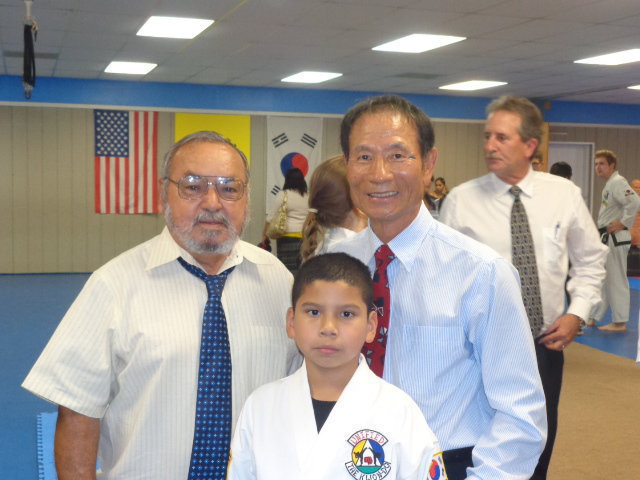 On January 2, 2012 a young man entered the Hillsboro Unified Tae Kwon Do School located at 125 W Elm-Hillsboro along with his mother and father, Maria and Roger Sam. The family was from Italy, Texas.
Nick along with his family was looking for a new martial arts school. Nick attended a couple of free classes at the Hillsboro Unified Tae Kwon Do School and decided to join.
After Nick worked very hard for almost 2 ½ years the day came he qualified to test for Black Belt in Houston, Texas. He was required to perform 8 patterns, receipt 5 meanings, break boards and spar. Nick did an amazing job making his parents so proud along with his instructor, Master Charles Kight.
Nick is currently working toward his 2nd Degree Black Belt and also helps others who want to earn this goal of Black Belt.
The Hillsboro Unified Tae Kwon Do School is located downtown Hillsboro and has been there for over 18 years. Classes are taught each Monday, Wednesday and Friday. For information you can call 254-582-5111 or email [email protected], or you can check out the web-site at www.hillsborotkd.com.