Gladiator Baseball players meet and learn from MLB legend Roger Clemons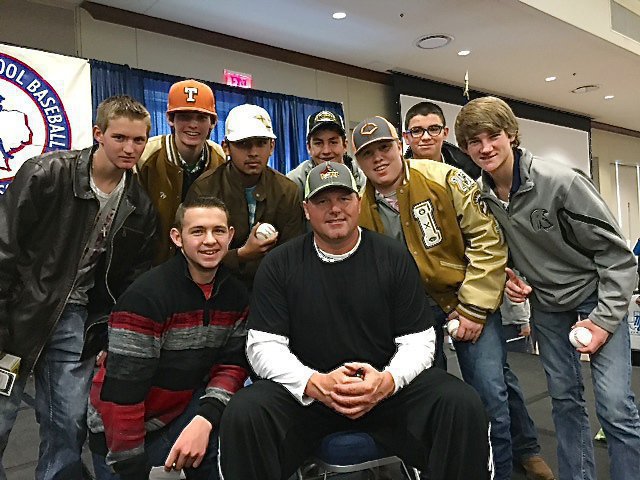 A few Italy Gladiator Baseball players took time out of their Saturday this past weekend to travel down to Waco to learn from one of baseball's greats.
Coach Jon Cady was attending his annual baseball coaches convention, and received word that Roger Clemens, an 11 time MLB All-Star and 7 times a Cy Young Award winner, would be making an appearance to speak to the young baseball players across Texas.
Eight young Gladiators jumped at the opportunity and enjoyed every moment. Clemens spoke for an hour in regards to proper throwing technique, arm care, and strength and conditioning. For a bonus, the "Rocket" even threw a few pitches and signed autographs for the players and coaches.
Ty Windham, J.T. Escamilla, Gary Escamilla, Eli Garcia, Austin Crawford, Garett Janek, Hunter Ballard, and Jorge Galvan all received an autograph ball as well.