Lady Gladiator Softball pummels Red Oak in season opening scrimmage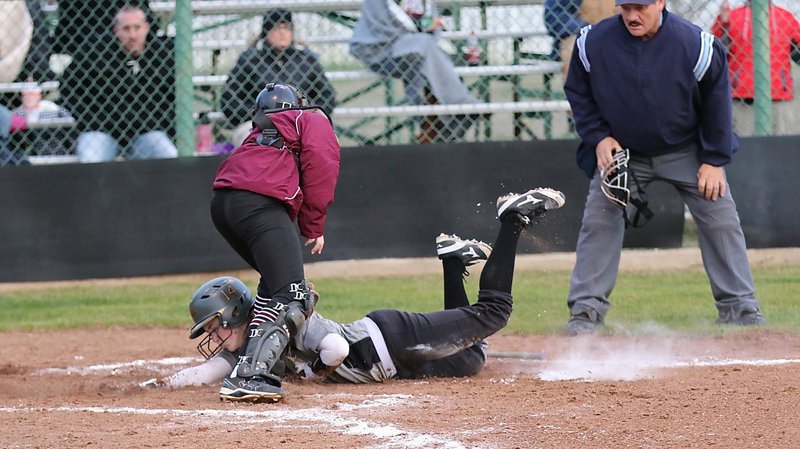 Italy, Johnny Jones Field — The results of more focused practices and a commitment in the weight room this off-season was on display over at the 2A Lady Gladiator Softball Field as Italy welcomed 5A Red Oak over for a sparring match.
Returners Jaclynn Lewis, Kelsey Nelson Madison Washington, Bailey Eubank, April Lusk, Britney Chambers, Cassidy Childers and Hannah Washington were all giving Red Oak's outfield a workout. Add freshman Jenna Holden to that mix along with Paige Cunningham and Kirsten Viator who all crossed home plate. "Some of these hits we couldn't make last year. Our weightlifting program is making a difference. Instead of hitting grounders to the mound we're firing balls into the outfield," commented assistant coach Michael Chambers.
Italy's first at bat against visiting 5A Red Oak, in the bottom of the second-inning, lasted about half an hour while Italy went thru their batting order three times. The Lady Gladiators took a commanding 12-1 lead going into the second-inning.
Defensively, the Lady Gladiators rely heavily on Lewis at pitcher. A senior who has played four years for Italy's varsity unit, loads plenty of playoff experience into every pitch. Shortstop Madison Washington is fearless and was on the mark to Holden covering first-base. Lusk stepped in for catcher Lillie Perry who is a member of the Lady Gladiator Basketball team as well. "I haven't played catcher in 10 years but I'm gonna give it a shot," stated Lusk who quickly settled in like a seasoned veteran. Lusk is also a speed runner on the bases who is almost impossible to throw out at first-base after she connects on a ball.
Italy added 10 more runs in the bottom of the second-inning before interchanging their lineup to get more reps for their young players.
Bailey Eubank at second, Hannah Washington at third rounded out Italy's infield while Nelson, Chambers and Kirsten Viator gelled in the outfield to start the game. Grace Haight and Childers also logged minutes in the outfield. Holden also saw valuable time on the mound for Italy with Lewis going to first-base.
It was a solid start to 2015 for the Lady Gladiators and head coach Tina Richards, assistant softball guru Johnny Jones and Coach Chambers who all were very pleased with their team's performance after outscoring Red Oak 22-3 in the scrimmage.
Go Lady Gladiators!