Armor up! Gladiator Baseball enjoys fun in the sun during scrimmage with Avalon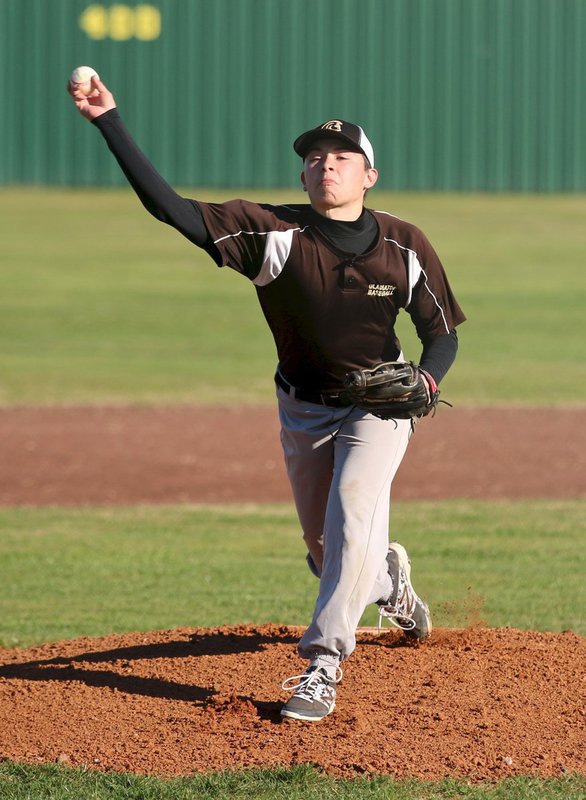 Italy — The Gladiators finally got to sink their cleats into the cool diamond sand on Thursday with a bright sun overhead and baseballs crashing against the outfield wall in a wave of anticipation.
The giddy Gladiators were undefeated district champions in 2013-2014 and were flooded with excitement as they eagerly began this season's campaign in a tuneup match with the visiting Avalon Eagles.
Skipper and Gladiator head coach Jon Cady, along with assistant coach mate Jackie Cate had their make-shift crew ready to perform. No umpires were needed for this one with both sides on the honor system when it came to balls, strikes and close plays.
Pitcher Eli Garcia started the fun fest on the dune for Italy with teammates Levi McBride and Kyle Fortenberry also seeing action on the mound.
Last season district MVP, Levi McBride, leadoff with a triple. Powerful slugger John Byers hit three doubles and Fortenberry smashed a pair of triples to lead Italy's offensive assault. Freshman Clay Riddle rounded the bases like a gazelle for a triple as well.
Clayton Miller and Pedro Salazar singled with Salazar removing his shades and deciding to take a plunge into the water after crossing first-base. Unfortunately, Salazar just missed the closest ocean by about 240 miles but he will still take the hit.
Italy's Micah Escamilla and Garcia had strong at bats as well with every Gladiator getting on base at least once. Considering several Gladiators such as John Escamilla, Cody Boyd, Ryan Connor and Ty Windham are still in basketball season, Italy enjoyed smooth sailing around the bases as the match continued.
Tyler Vencill started the game at first-base for Italy's infield. Hunter Ballard played second-base, Miller started at short and Byers was on his own island at third. Fortenberry was in left, Micah Escamilla was in centerfield and McBride started in right.
All in all, it was a great day at the baseball beach for Italy. You may not can hear the ocean when holding a mitt up to your ear, but maybe the Gladiators will once again find hidden treasure under the spring sand in the form of a championship trophy.
Go Gladiators!