Lady Gladiators tie Blooming Grove and defeat Palmer on Saturday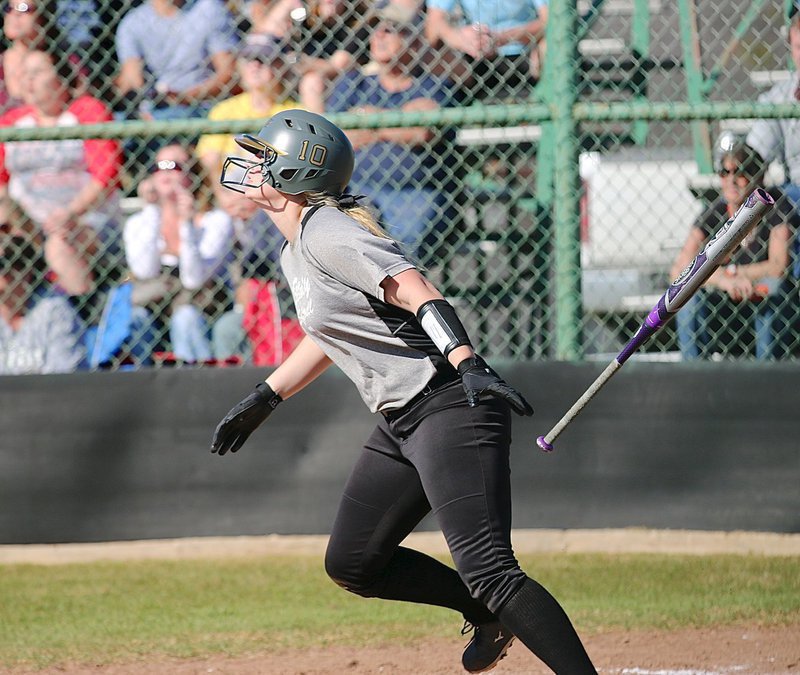 Italy — On Saturday, fielding errors cost the Lady Gladiators during their morning game against Blooming Grove with both teams dueling to a 5-5 tie.
Italy's defense regrouped in time for their afternoon match against Palmer with senior pitcher Jaclynn Lewis, a Texas Lutheran University commit, returning to the mound for her second session of the day.
Cassidy Childers started in left field, Kelsey Nelson in centerfield and Britney Chambers in right. Hannah Washington played thrid-base, big sister Madison Washington was at short stop, Bailey Eubank covered second-base and Jenna Holden started the game at first-base. Catching for Lewis was April Lusk.
Lewis was on the mark and Italy quickly built a 5-1 advantage by the end of the second-inning. Shortstop Madison Washington and second-baseman Bailey Eubank both fielded grounders and connected with Holden at first-base for timely outs. Mostly, it was Lewis keeping Palmer's hitters in check while Italy's offense turned up the intensity.
Italy's corp of slap-hitters including Eubank, Chambers, Lusk, Viator and Cassidy Childers relied on their speed to get on base while sluggers Madison Washington, Lewis, Nelson and Hannah Washington hammered away.
Madison Washington just missed stretching a triple into an inside-the-park homerun after being tagged out before reaching the plate but settled for a triple on her next at bat.
Tenacious base running by Italy's players had an impact on this one especially when Eubank nearly lost her war bonnet after sliding into third-base to beat the throw. The senior then scrambled to her cleats and hurried home for a big momentum gainer in Italy's favor.
Childers just beat out a throw to first-base and Madison Washington slid past second-base for a delayed call by the ump. When the dust cleared, the fearless senior had extended her leg behind her to keep a toe on the bag for a safe ruling.
Lusk looked comfortable catching for Lewis and just missed connecting with Madison Washington on a throw down to second. Madison Washington showed her senior leadership skills by shouting across the infield toward Italy's young catcher that the throw by Lusk had been accurate.
Freshman, Kirsten Viator made her mark with an RBI late in the game.
Fortunately in game two, Italy showed heart and took care of business against a proven Palmer squad for a 12-1 win, allowing the Lady Gladiators to end the day on a positive note.
Go Lady Gladiators!