Gladiator Baseball scrimmages Leon at Loyd Davidson Field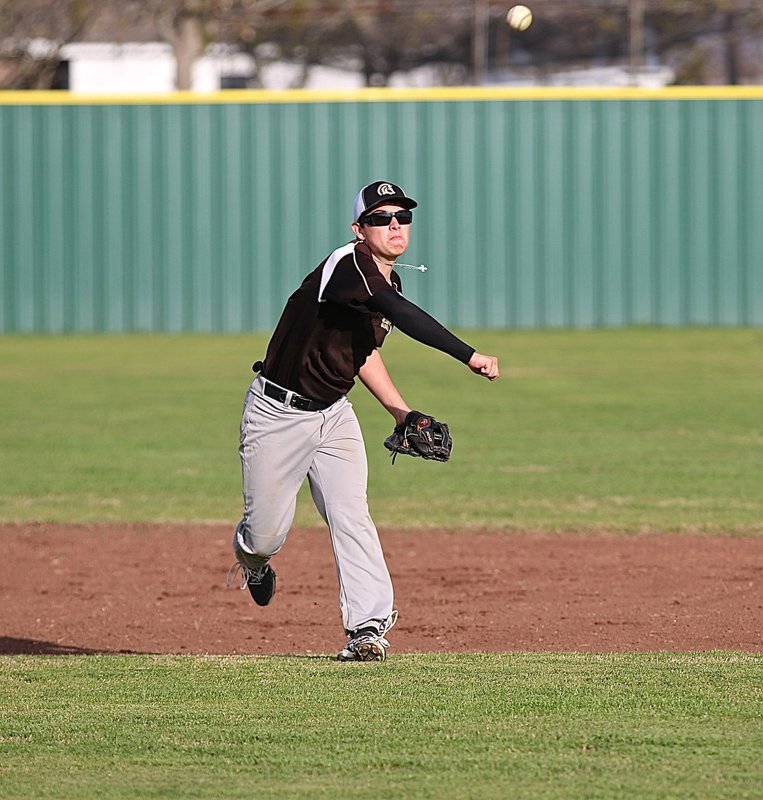 Italy — Italy Gladiator Baseball welcomed the Leon Cougars to Loyd Davidson field for a friendly scrimmage.
For Italy, pitchers Kyle Fortenberry, Levi McBride, Ryan Connor and Eli Garcia each took a turn on the mound with Tyler Anderson and John Escamilla splitting time catching behind the plate.
Gladiator head baseball coach Jon Cady swapped his varsity and JV players throughout the scrimmage, rotating at least two players at every position. Assistant coach Brandon Ganske was also on hand for the scrimmage.
Late in the scrimmage, both sides evenly mixed their lineups to ensure every player got in the reps they needed.
Go Gladiators!