Lady Gladiator Softball is well prepared for district opener against Frost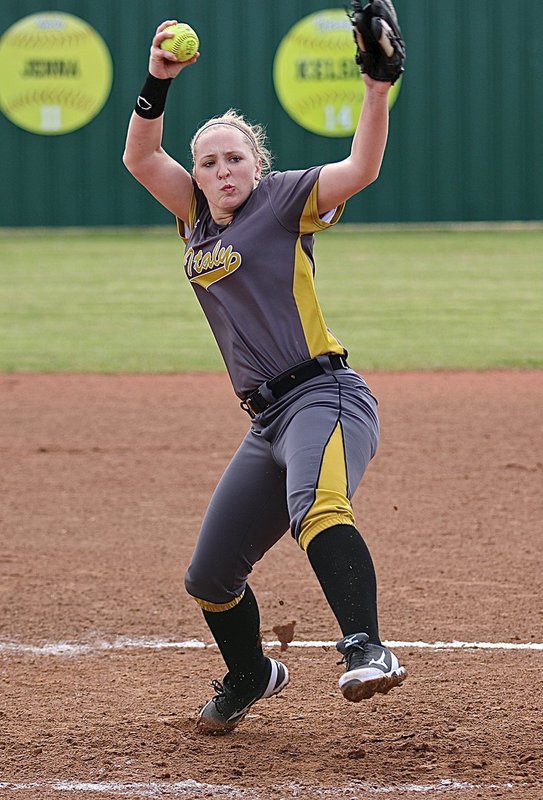 Italy — It's been a busy couple of weeks for Lady Gladiator Softball, head coach Tina Richards and assistant coaches Johnny Jones and Michael Chambers. Italy is gaining valuable live game experience versus bigger schools that should have them ready to make a run at the district title and beyond starting today.
A quick recap:
Perhaps having a bit of an emotional let down coming over their 1st place finish in the Tournament of Champions in Woodsboro, the Lady Gladiators dug themselves a hole early in the contest against visiting Mildred. Mildred led 6-1 when Italy loaded the bases but that was the last solid chance for the girls in gold and gray to get back in it. Mildred continued to pull away and eventually won 10-2.
The Lady Gladiators then competed in the Brentwood tournament in Austin finishing in 3rd place. Not bad when you consider Italy was without senior pitcher Jaclynn Lewis who had a schedule conflict. In her absence, freshmen pitchers Brycelen Richards and Jenna Holden carried the load to help Italy win 3-out of-5 games, 11-7 over St. Anthony, 6-4 over Savio and 7-4 over Pflugerville Connally.
The Lady Gladiators returned home to Johnny Jones Field to take on the defending TAPPS state champions in Waco Reicher. The game was fairly close but it was the Lady Cougars winning in the end, 7-1.
Regrouping in time for the Grandview tournament Thursday morning, the Lady Gladiators defeated the Whitney Wildcats in round 1 (3-0) and then beat former 3A State Champion Celina 2-1 in round 2 (2-1).
Italy will open district play today, Friday , March 20, against rival Frost and then return to Grandview on Saturday to finish what they started.
Today's district game against Frost will begin 4:30 p.m.
Images of the Lady Gladiators in action against Mildred are included with this article. Enjoy!
Go Lady Gladiators!