Italy Lady Gladiator Softball Playoff Info – Today's game moved up to 6:00 p.m.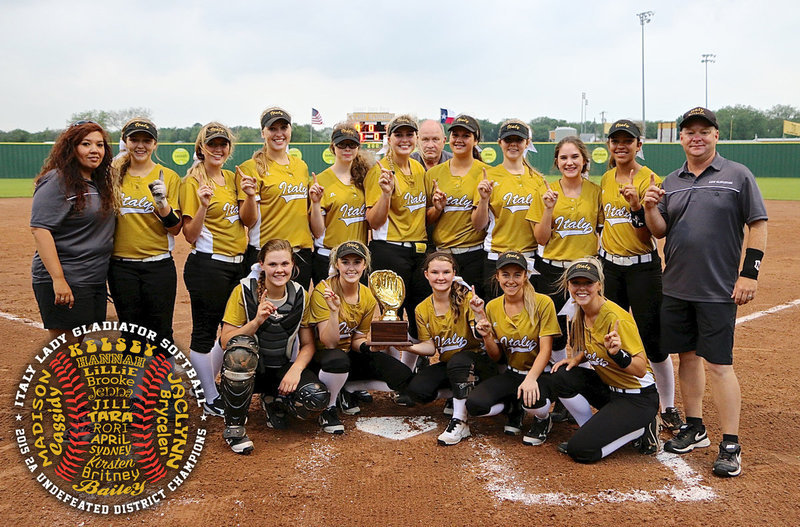 SOFTBALL PLAYOFF INFO:
The Italy Lady Gladiators dominated as 2015 Undefeated District Champions and will take on Bells at McKinney Boyd HS on Friday night, May 8, in the first-round of the Playoffs starting @ 6:00 p.m.
The second game of the Playoff series is scheduled for Saturday, May 9, starting @ 3:00 p.m., same field.
If needed a third game will be played 30 minutes after the second game. Friday night Italy will be the home team, On Saturday Italy will be visitors (get to score first).
A fan bus is available for both dates. Need to reserve a seat with Kelli Ballard at Italy HS: 972-483-7411. Please make your reservation before 2:00 p.m. Thursday.
Time for a weather prayer.
It is the Playoffs and we will only be facing quality teams. However, Italy's coaching staff can promise this, 'You will be proud of how this group will represent your school and community. We love these kids, if you come watch, you will love them too!' — Assistant coach Johnny Jones
"Let's go where no softball team in this school has gone before, and leave a trail for other teams to follow." paraphrased from former head coach Mike Shields.
Go Lady Gladiators!