Jaclynn Lewis Named to Texas Coaches Association All-State Team for Third Time!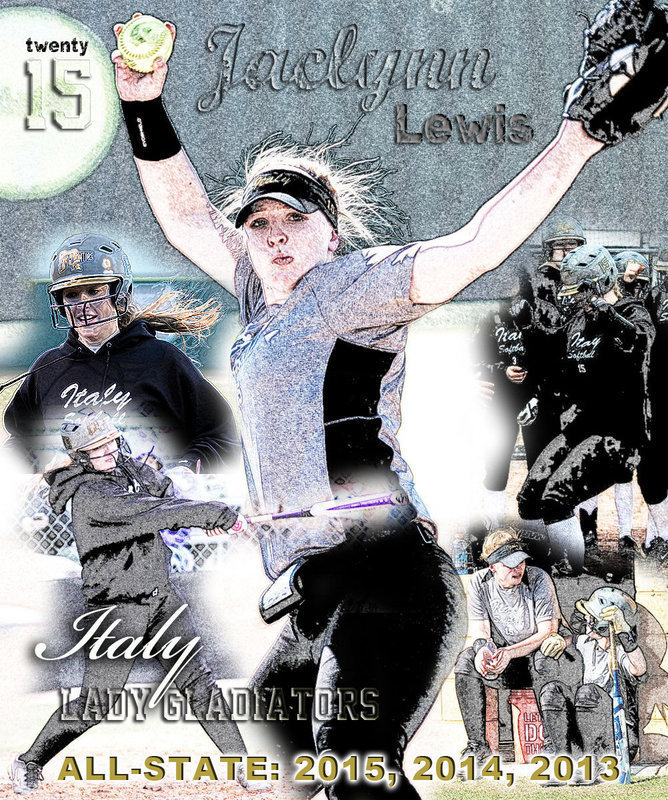 Jaclynn Lewis, a 2015 graduate of Italy High School, has been selected to the 2015 Texas Girls Coaches Association's All-State team. This is the third time Lewis has been so honored.
Jaclynn led our Lady Gladiators Softball team in homeruns this year with all 8 being hit out-of-the-park. She also recorded 45 runs batted-in while hitting a .514 average.
As pitcher, Jaclynn won 17 games pitching in the circle this past season. She has played on varsity since her freshman year.
Other honors she garnered this year include the MVP at the Woodsboro Tournament of Champions, District MVP (after her team finished a perfect 10-0), and was the winner of the Nancy Ferguson Carter Softball MVP award during this past Italy High School Athletic Banquet.
Jaclynn will continue her softball career at the next level as a member of the Division III, Texas Lutheran University (TLU) Bulldogs, competing in the NCAAs Southern Collegiate Athletic Conference (SCAC).
Congratulations, Jaclynn!!!