Italy's Lady Gladiators win the Woodsboro Softball Tournament Championship!!!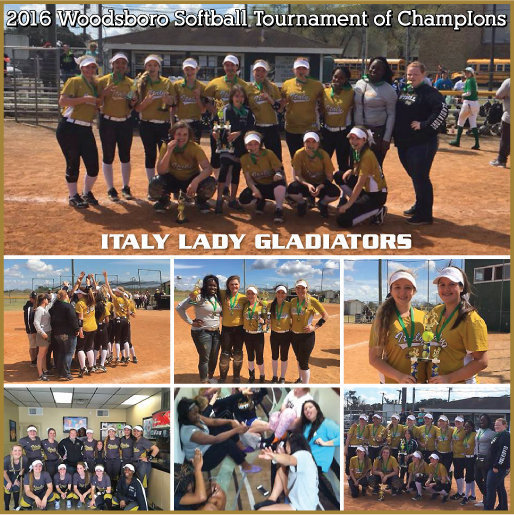 Congratulations to the Italy Lady Gladiators who conquered the Woodsboro Softball Tournament of Champions by going undefeated over a two-day period. Italy won all 5 of their games to repeat as tournament champions for the second consecutive year.
On Friday, Italy defeated Runge in game-one and then outlasted Hubbard 10-9 in game-two. Italy then took care of business against 3A Goliad, 8-2, in game-three to close out the day, 3-0.
On Saturday, Italy got the better of tournament host Woodsboro and then came from behind to defeat Banquette in the tourney finale.
Honors from the Woodsboro Tournament of Champions:
All-Tournament:
Jenna Holden – MVP
April Lusk
Brycelen Richards
Lillie Perry (two homeruns)
The biggest honor of all, of course, is the team honor of being Champions! Team Above Self…Always!!
Info provided by Assistant Softball Coach Johnny Jones
Congrats, Lady Gladiators!