Italy Food Pantry accepts large donation from IHS National Honor Society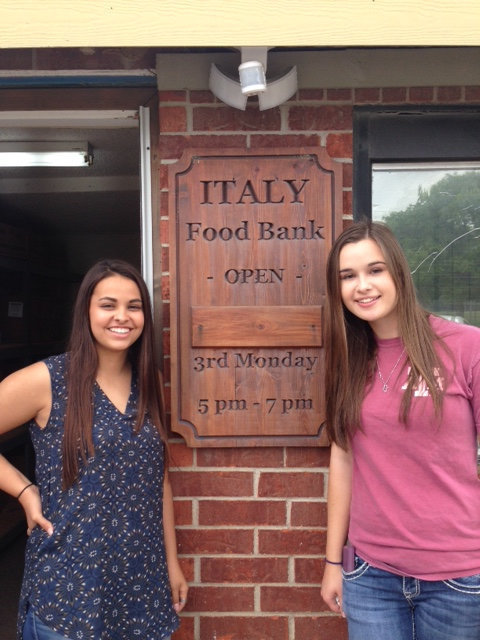 The Italy Food Pantry wishes to thank the Italy High School National Honor Society for collecting approximately 100 lbs of canned food at their Induction Ceremony on May 22.
The "entrance fee" was one can of food for the Food Pantry.
Ashlyn Jacinto and Amber Hooker brought the food to the pantry, and it was a very welcome gift to those in our community who seek assistance to feed their families.
If you would like to help those in need in our Italy community, you can mail your checks to: Italy Food Pantry, P.O. Box 750, Italy, TX 76651, or call 972-483-7474, to discuss what you can do for others.