Tae Kwon Do Students Compete in Tournament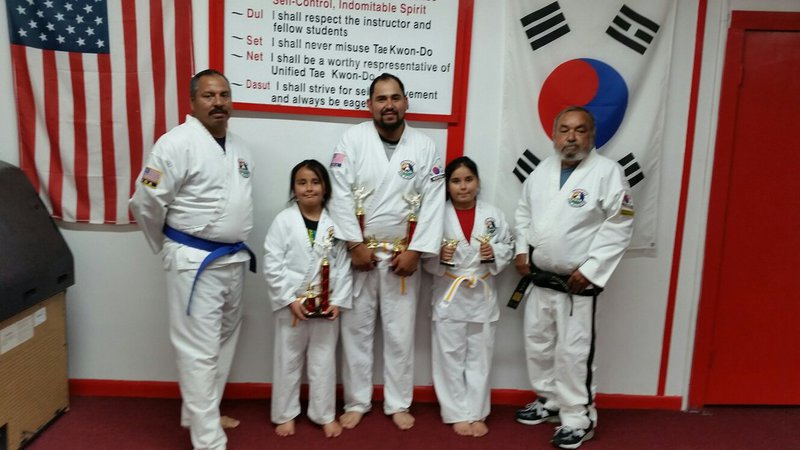 On May 14th, some students from the Hillsboro Unified Tae Kwon Do School located at 125 W Elm Hillsboro, Texas competed in an invitational tournament in Austin, Texas. Among the students who competed were Juan Salas and two of his daughters from Frost, Texas. Juan returned home with two first place trophies, one in patterns and one in sparring. Analy and Joana returned home with trophies as well.
---
If anyone is interested in Martial Arts to help teach your child, coordination, build self-esteem and help with the growing BULLING issues, please call Hillsboro Unified Tae Kwon Do 254-582-5111 or you may want to check out our web-site www.hillsborotkd.com.