Turtle Cadets test for stars and new belts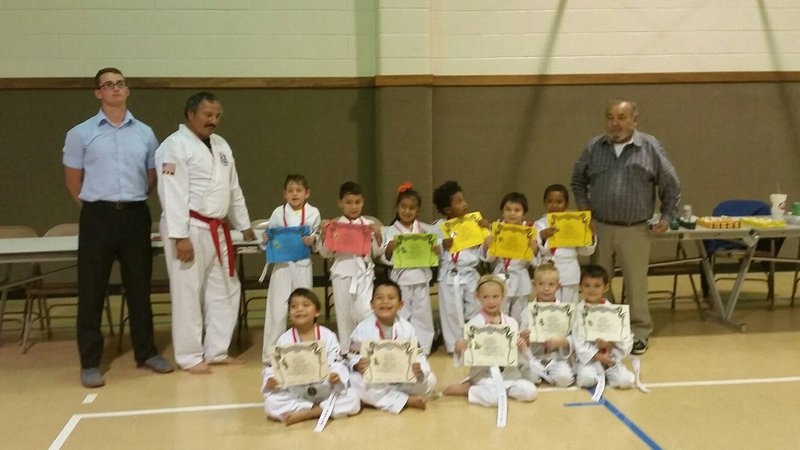 On November 9th students from the Hillsboro Unified Tae Kwon Do School located at 125 W Elm-Hillsboro, Texas tested for new belts and stars.
The Turtle Cadets, ages 3, 4 and 5, were on hand for the testing. This program teaches these young children balance, confidence and coordination while having a fun time.
If you are looking for something to help your little one with balance, confidence and coordination check out our web-site at www.hillsborotkd.com then give us a call at 254-582-5111 to see about our free classes.