Nick Sam earns 2nd degree Black Belt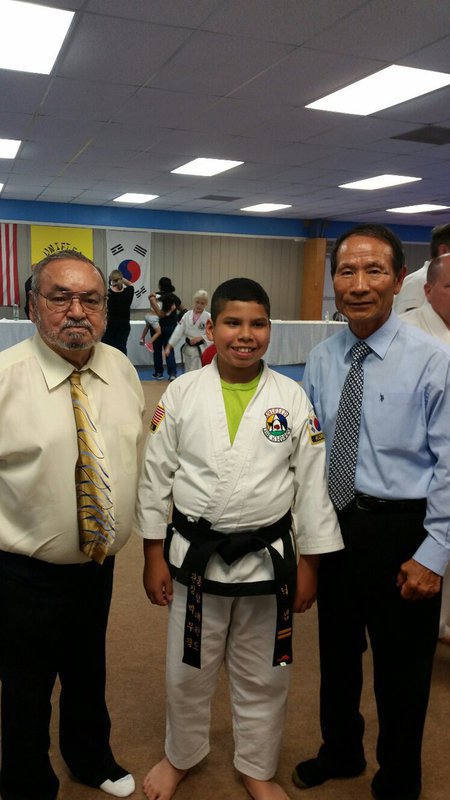 On January 2nd 2012 Nick and his parents visited the Hillsboro Unified Tae Kwon Do School located at 125 W Elm-Hillsboro Texas. After a few classes Nick decided he loved Tae Kwon Do. Nick worked extremely hard and after many grading and tournaments he tested for First Degree Black Belt in 2014 and then tested for 2nd Degree Belt in 2017.
After Nick earned his First Degree Black Belt his dad Roger decided he would also join in on the fun and join the Hillsboro TKD School. Roger is scheduled to test for Black Belt in September of this year 2017.
If you would like information about Hillsboro Unified Tae Kwon Do School you can call 254-582-5111, email [email protected] or check out our web-site www.hillsborotkd.com.