Lady Gladiators make quick work of Avalon, 15-0 in three-innings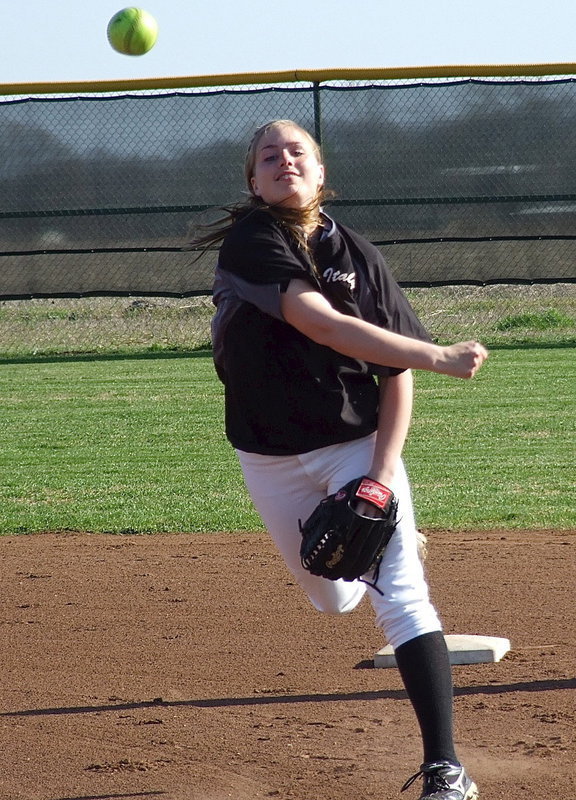 Italy — The Avalon Lady Eagles who have reestablished their softball program this season under head coach, Cody Davis, entered Thursday's matchup as the definite underdog against Italy. The Lady Gladiators had little trouble defending their own backyard.
With pitcher Jaclynn Lewis taking care of business from the focus of her circle with 5 strikeouts and catcher Alyssa Richards defending the home plate pentagon, it was simple math for Italy who averaged 5 runs per at bat to defeat Avalon 15-0 in three quick innings.
Avalon pitcher Hannah Bratcher had her mitt full dealing with the sure-hitting likes of Madison Washington, Richards, Lewis, Paige Westbrook, Kelsey Nelson, Morgan Cockerham, Katie Byers and Tara Wallis. Hannah Washington made a couple of appearances to the batter's box as well as a pinch hitter for Italy.
Italy's infield, consisting of Byers at first base, second baseman Britney Chambers, Washington at shortstop and Westbrook at third base backed up Lewis masterfully in a shutout effort with Italy refusing to allow one Lady Eagle to reach first base with no walks and no hits.
Avalon's Coach Davis coached tough when it was warranted and played Mr. Nice at other times as he constantly juggled teaching the game while promoting team chemistry, being sure to applaud good plays. Italy's head coach, Wayne Rowe, and assistant coaches, Michael Chambers and Tina Richards, took a relaxed approach to the game with the Lady Gladiators displaying good sportsmanship throughout. After the contest, the Lady Gladiators invited Avalon's team members to join them in a group prayer while circling the pitchers mound as, if to say, "We wish luck in building your program." And that's why we love 'em!
Go Lady Gladiators!