Italy's JV Baseball team learns on the fly during a pair of home games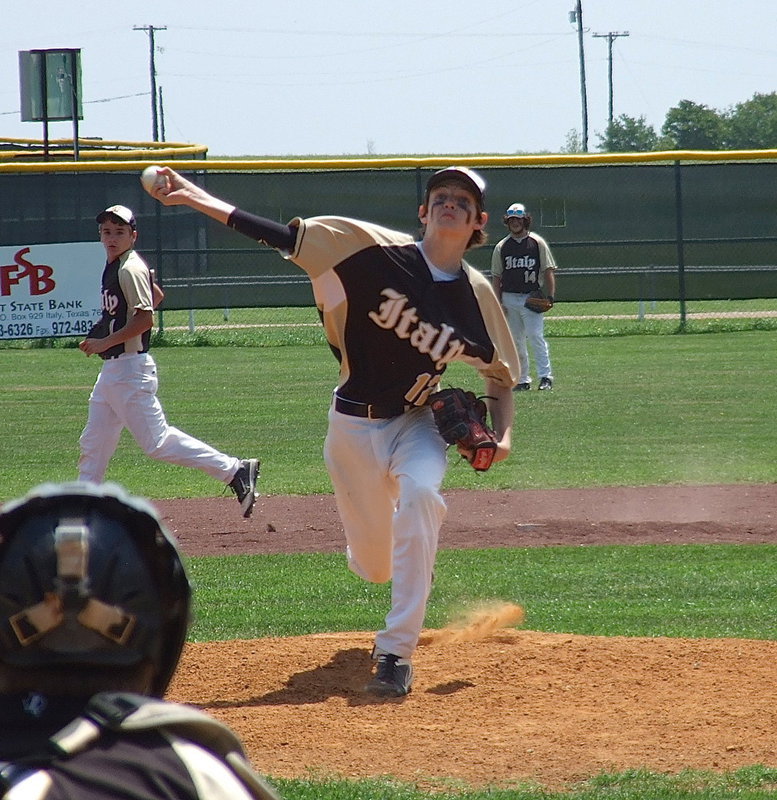 Italy — Although extremely late in the season, fans got their first home viewing of the Italy JV Baseball team head coached by Josh Ward and assisted by Brian Coffman, when they took on the 2A Crandall JV Pirates followed by another home game against Clifton's JV this past week. Ty Windham started on the mound for Italy in both outings. John Escamilla performed his catching duties in both games as well. Cody Boyd at first, Clayton Miller at second, Levi McBride at shortstop and Chace McGinnis at third rounded the infield for Italy.
Italy's outfielders throughout both games were Colin Newman, Kyle Fortenberry, Mason Womack, Jorge Galvan, Austin Crawford and Windham when not on the mound.
Unfortunately, Crandall won 9-1 and Clifton won 12-1 but not without Italy making a few plays of their own in both games. Womack pulled off back-to-back catches in left field against Clifton while Fortenberry at center, Galvan at right field, and Crawford at right each made hustling grabs during the contest.
Boyd was strong and consistent at first base. McGinnis made a dramatic catch covering a popup at third base for an out. McBride and Miller did well protecting second base despite the constant sandstorm that seemed to be swirling around that particular bag against Clifton.
On offense, McBride, Fortenberry, Boyd and Escamilla keep the wheels churning while Miller chews up bases like a Gladiator wanting to win. Overall, hitting is the one area Italy's JV needs to improve the most but the potential to be a high-powered offense is there.
More important than the scores, Italy's JV players were just focused on improving their skills in preparation for varsity level baseball. "I just decided to throw strikes to help put the ball in play. The extra fielding has been good for us," explained Ty Windham from inside the dugout during the Clifton Game.
Go Italy!